SGC 20 TH ANNIVERSARY SYMPOSIUM RECAP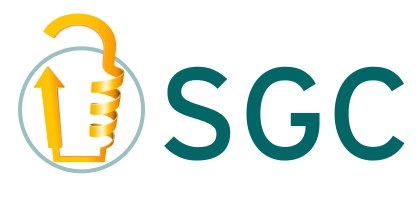 SGC 20 TH ANNIVERSARY SYMPOSIUM RECAP
ACCELERATING DRUG DISCOVERY THROUGH OPEN SCIENCE
By Sofia Melliou, March 2023
Photo credits: Helen Li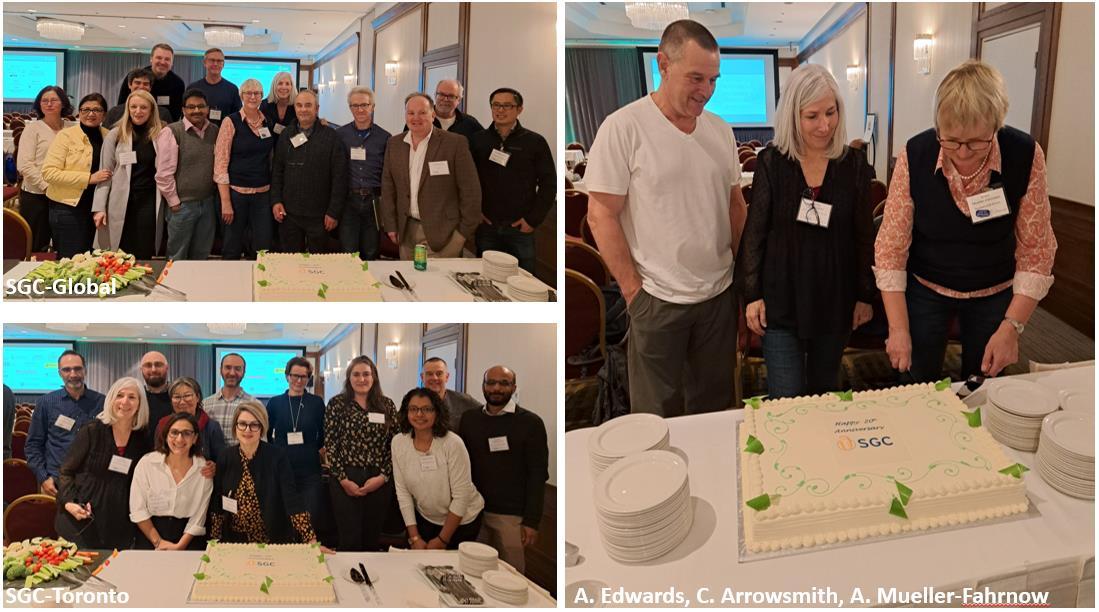 The Structural Genomics Consortium is turning 20 this year and what is a better way to celebrate two decades of open science and innovation than organizing a symposium to highlight the past successes, focus on the present progress and look forward to the future with more ideas towards a common goal; to uncover the dark proteome!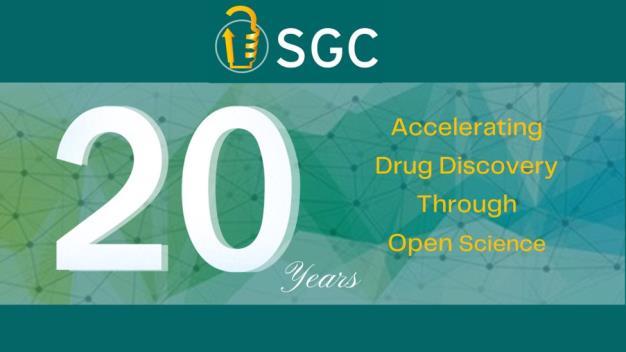 On March 8-9, 2023, the SGC hosted a successful return to an in-person format by organizing its 20 th Anniversary Symposium . With the main theme of "Accelerating Drug Discovery through Open Science," we were not the only ones excited to be back. With more than 250 attendees, from academia (57.8%), industry (11.8%) and research institutions and organizations (30.4%) whom our partners and collaborators are affiliated, the entire conference buzzed with excitement and energy.
This symposium included six main sessions that attendees could join to listen to 17 esteemed scientists. Sessions were co-hosted in partnership with the University of Toronto's Emerging and Pandemic Infections Consortium (EPIC), Ontario Institute for Cancer Research (OICR), Princess Margaret Cancer Centre (PM CC) and Ontario Genomics.
Tackling emerging infectious diseases, co-hosted by the University of Toronto's Emerging and Pandemic Infections Consortium (EPIC). Chaired by Natasha Christie-Holmes.
A strong kickoff by Dafydd Owen (Pfizer) in his keynote speech that we all agreed that it belongs to future medicinal chemistry books! An inspirational talk about how a chemical probe was the starting point for the characterization of the fastest molecule that has ever been discovered. With the discovery of Paxlovid, over 2,000 people were involved to accelerate its access to the market from 13 years to only 21 months.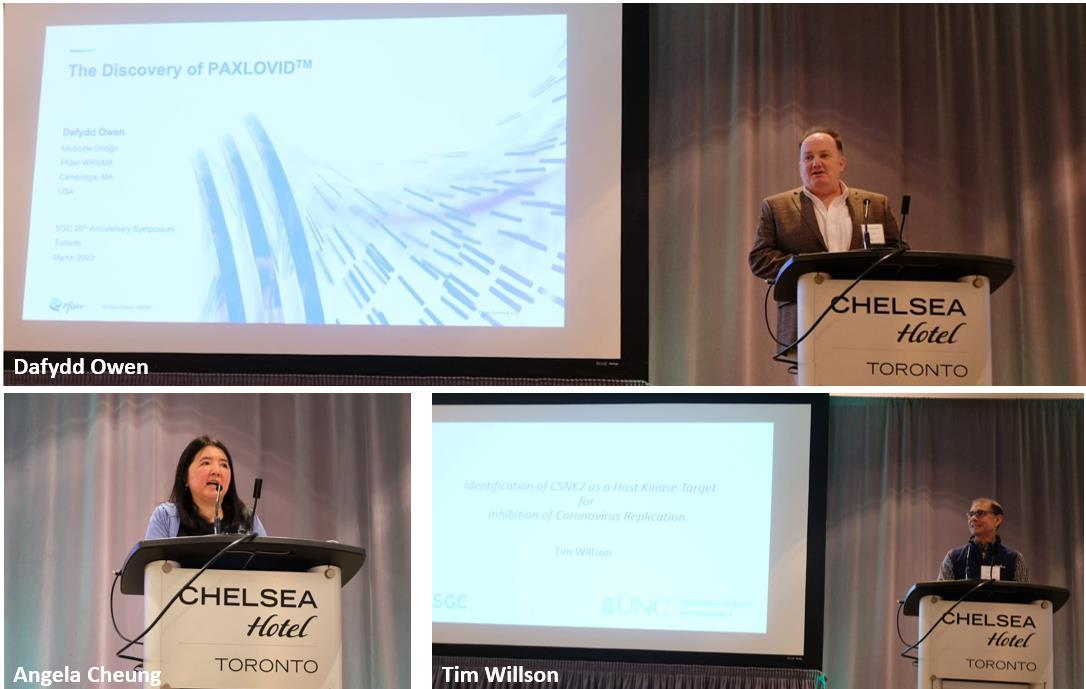 With challenges come opportunities to innovate and collaborate, and this symposium was full of examples. There is no way to ignore the impact that the pandemic had on everyone, especially for research. Tim Willson (SGC-UNC) managed to keep his lab open and study which human kinases can be inhibited and lead to decreased viral replication. In collaboration with Takeda, his team focused on how they can decrease viral entry with host-directed antivirals to serve as an effective treatment for Covid-19. On the other hand, Angela Cheung (UHN) took us to the bedside and shared the story behind the Canadian COVID-19 Prospective Cohort Study (CANCOV). The attendees had the chance to learn a lot about the prelevance and severity of long Covid among the Canadian population.
Chemical Probes, a gateway to new medicines, co-hosted by the Ontario Institute for Cancer Research (OICR). Chaired by Laszlo Radvanyi.
The overarching theme of the conference was open science collaborations. Rima Al-awar (OICR) talked about how taking the opportunity to leverage open science led to a fruitful collaboration between SGC and OICR and laid the foundation for many success stories and bridged the gap between academia and industry innovations.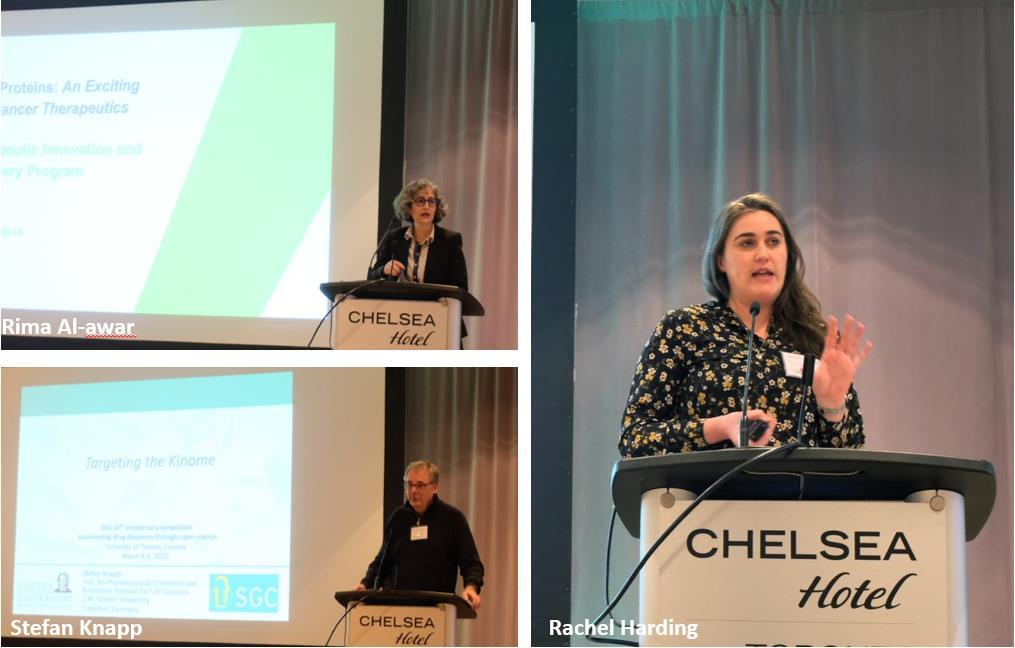 While a lot of effort has been made on the systematic screening of the human kinome, Stefan Knapp (SGC-Frankfurt) highlighted the potential of the generation of discovery probes to functionally annotate these kinases and to stimulate new drug discovery efforts. Along the same lines, Rachel Harding (SGC-Toronto) focused on the importance of developing Huntingtin (HTT) tool molecules to enable the discovery of critical functions of this protein in health and disease.
Probing the human (epi)genome for therapeutic opportunities, co-hosted by Princess Margaret Cancer Centre (PM CC). Chaired by Brad Wouters.

SGC chemical probes are open-access reagents that are meant to be used by the biomedical research community with no restrictions on use. Over the past decade, SGC has generated more than 195 chemical probes with many research labs around the world taking advantage of these chemical libraries. This session highlighted this effort by featuring the talks of Daniel De Carvahlo (PM CC) and Joe Wilson (PM CC), who both elucidated the potential of probing the human epi(genome) to uncover therapeutic opportunities in cancer.
New tools for targeted protein degradation – Chaired by Sujata Sharma.

Targeted protein degradation (TPD) is an alternative approach to conventional paradigms that target disease. Dominic Owens (SGC-Toronto) and Davie Nie (PM CC) presented new tools for TPD with great promise in the discovery of novel therapeutics. Looking forward to seeing more of these two young scientists in the future!
Initiatives to accelerate drug discovery and enhance data reproducibility – Chaired by Anke Mueller-Fahrnow.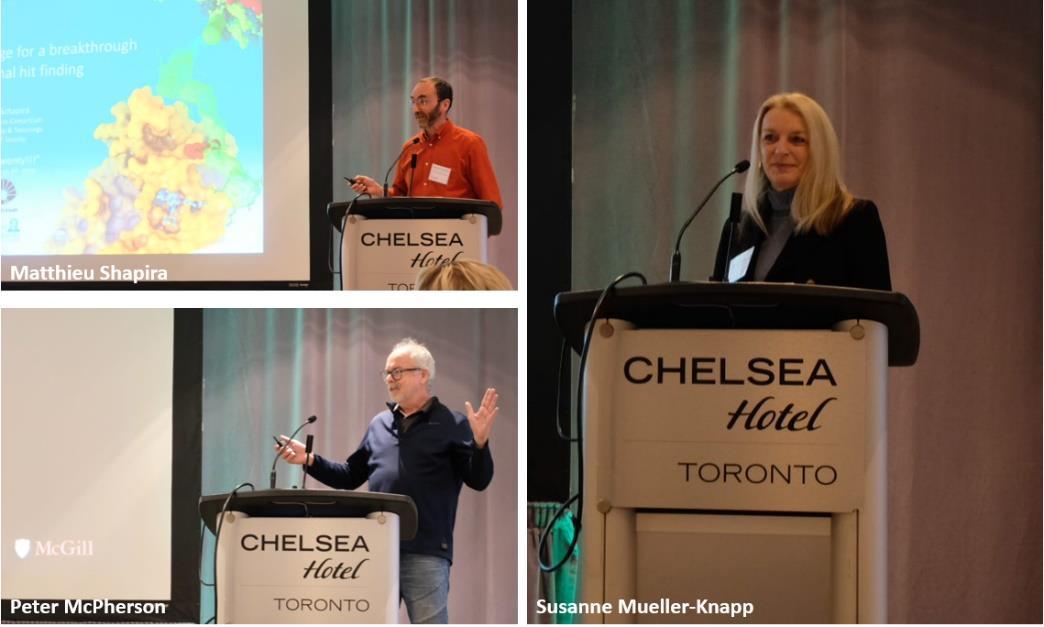 In these 20 years that SGC has been operating, we have been lucky to see SGC spin-off initiatives grow and succeed, and this session was all about taking pride in these efforts. Susanne Mueller- Knapp (SGC-Frankfurt) presented the global effort on Donated Chemical Probes (DCP) and the Chemical Probes Portal, a free public resource to select the best chemical tools for a protein target. Matthieu Shapira (SGC-Toronto) gave an overview of the CACHE Challenge where participants use computational methods to predict compounds for a specific target and SGC validates these compounds experimentally. This highly successful session was wrapped up with Peter McPherson (SGC-Neuro) who spotlighted YCharOS, an SGC spinoff aimed at improving antibody quality. While bad antibodies cost an estimated $1 billion, YCharOS proposes to address this problem through open science and business and science converge. We were extremely happy to see how all these initiatives have succeeded in mobilizing the community and bring SGC a little bit closer to its vision for open science and collaboration towards accelerated drug discovery.
Looking toward the Future: Industry partnerships to support drug discovery, hosted by Ontario Genomics. Chaired by Bettina Hamelin.
We closed our celebration by looking towards the future with more industry partners to support open science drug discovery. Levon Halabelian (SGC-Toronto) spoke about a highly informative 3-year technology scoping project supported by Genome Canada and scientists in eight pharmaceutical companies while Matt Robers (Promega) highlighted how SGC has enabled novel tools such as NanoBRET to further explore the proteome.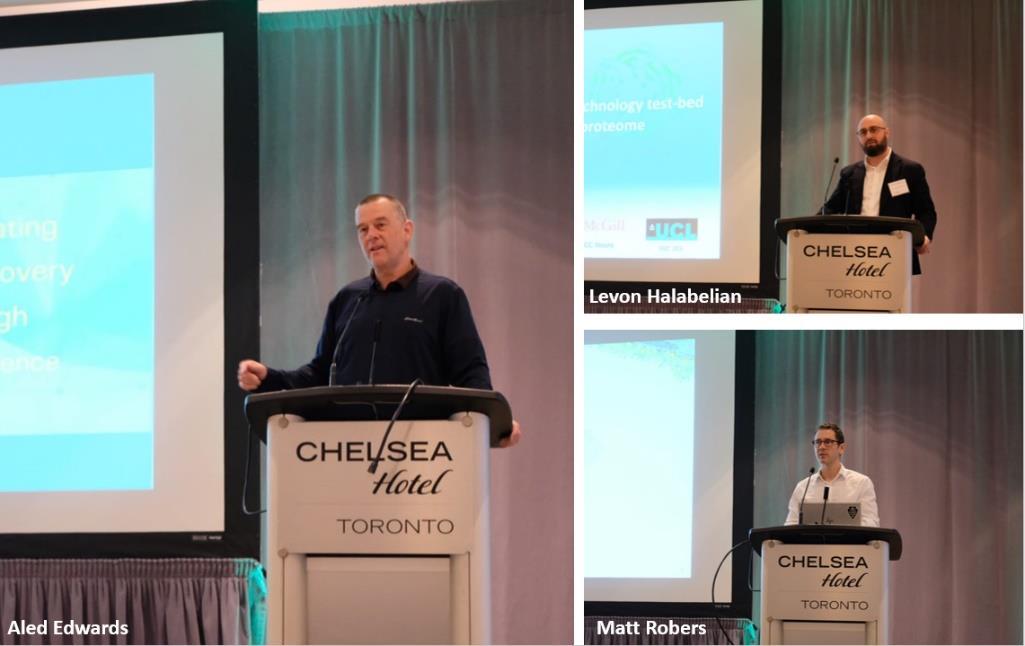 Aled Edwards (SGC CEO) summed up the conference, saying, "There are still questions that remain unclear, and we have to start competing to make the best medicine and not just a medicine." His vision for the years to come is to figure out a way in which we can get the scientific community to unravel the code of life and invest effort in the unknown. It is a cultural shift, and a strong community is all we need to make this happen.
With an eye toward the future, we were proud to see the next generation of brilliant scientists presenting their work and sharing their passion for open science and early drug discovery. The symposium featured seven abstract presentations (five from trainees) and 25 poster presentations. During the network reception, attendees reconnected with colleagues, made new connections, and brainstormed ideas to continue accelerating drug discovery through open science.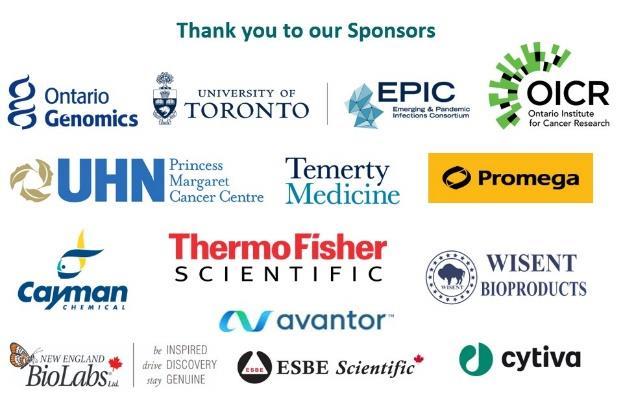 We are grateful for the long-lasting relationship with SGC, and their continuous support during these 20 years. This symposium would not be the same without the support of our sponsors.
We thank the organizing committee and volunteers who worked hard behind the scenes to make it happen.
We are happy to announce that our celebration will continue in Europe with another Symposium highlighting the impact of SGC in the last 20 years. We cannot wait to welcome you all on September 6, 2023, at Karolinska Institute in Sweden. Be sure to check outthe SGC website to learn more about it and register (more information to be revealed soon). Do not forget to also follow us on our social media – LinkedIn and Twitter!